Sheremetyevo airport is equipped with Axis IP-cameras
2013-09-10 17:51:13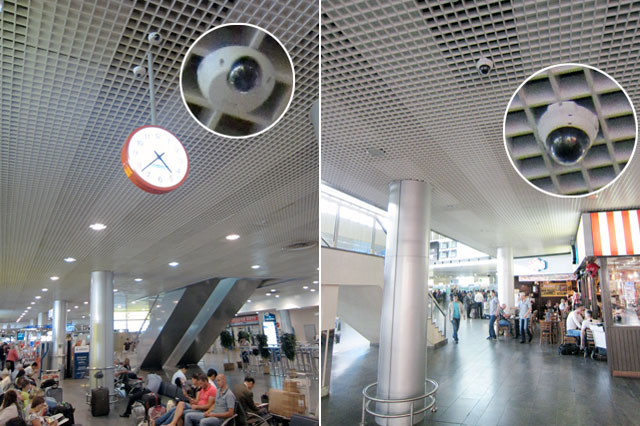 Axis installs IP-cameras at the international airport Sheremetyevo airport. This solution should help the airport to organize the unified transport network infrastructure with a good capacity and an opportunity to continue upgrading the video systems.
Sheremetyevo is the largest international airport in Russia, which services regular international flights. Passenger traffic per year is about 26 million passengers.
Over 100 various high-tech security systems and business processes' monitoring systems are used on the territory of the airport. They are supported by quality equipment and human resources.
An important role here is played by surveillance system, which is combined with the multi-level system of automated baggage screening, and helps to identify dangerous objects with certain parameters. Presently, about 200 Axis cameras are functioning on the premises of Sheremetyevo airport (AXIS 209FD, AXIS 211, AXIS 215 PTZ, AXIS 216FD, AXIS P1343, AXIS M3203, AXIS M3204, AXIS Q6032). Axis devices have demonstrated reliability and functionality in solving problems of the airport, which are related to video surveillance systems.
Security services have a large database at their disposal with a quick search option and an ability to analyze and integrate the video system into different security infrastructures. Axis systems allow to monitor the technological processes' implementation through different mobile devices.
According to Dmitry Rubtsov, head of the IT-department of Sheremetyevo International Airport, the main quality of Axis is its high reliability and trouble-free operation. Such system does not require specific regulations and increased attention to service. The equipment is used around the clock in both security systems and manufacturing processes' control systems. The system has both security and controlling functions. It performs monitoring of the processes: checking in, landing, baggage loading, i.e. all stages of airport service. As the sales director of Axis Communications Dmitry Streltsov points out, Sheremetyevo chooses Axis systems and this choice only confirms that they meet the highest safety standards.
Источник: http://secuteck.ru