"Byterg" Company introduces new dome cameras with resolution capability up to 700TVL
2013-09-10 17:56:54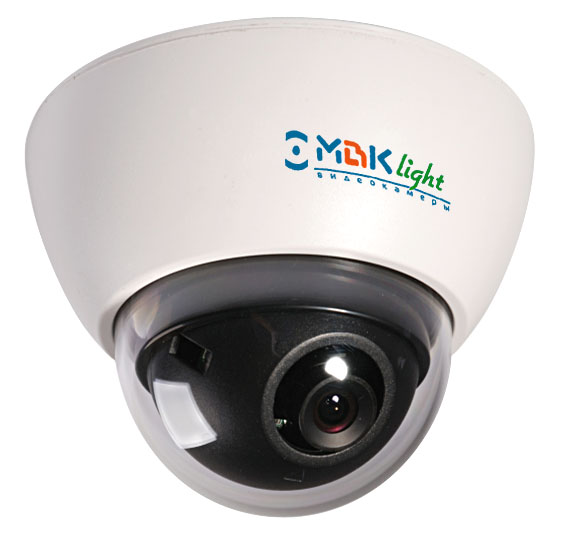 "Byterg" continues to expand the range of color video cameras within affordable price range. This time, the company brings to the market indoor dome cameras ERM-L700 Ball (3,6) and street surveillance cameras ERM-LV700 Strong (2,8-12). These cameras can boast high operating performance and are suitable for integrated surveillance programs implementation.
Technical characteristics of LV700 Strong ERM and ERM-L700 Ball provide high picture clarity thanks to 3-Axis technology, cameras are suitable for different installation methods. The new cameras are equipped with Sony-produced parts: Sony Effio-E CCD processor and Sony Super HAD II 960H CCD-matrix. These parts provide the resolution of the camera reaching up to 700 TV lines. The cameras are easy to operate and can be well integrated into any individual security system. High quality image is provided by Sony Effio processor.
Compact case and modern design allow the use these cameras in any environment and effectively camouflage them in the street. Cameras for indoor usage are ERM-L700 Ball with a focus of 3.6 mm; they allow sufficient viewing angle for most internal video control systems. Outdoor cameras are called ERM-LV700 Strong; they are equipped with strengthened sealed tamper-resistant casing and a varifocal lens, in addition to other advantages these cameras have a wide viewing angle due to the focus, which ranges from 2.8 to 12 mm. The set of functions, including various settings modes for day and night surveillance, infrared light, enables the camera to recognize objects at a distance of up to 30 meters without any additional lighting. The camera operates in a broad temperature range (- 45 ° C to 50 ° C).
Retail price of the camera is 2590 RUR for МВК-L700 Ball and 4590 RUR for МВК-LV700 Strong.
Источник: http://byterg.ru