Recovery Trucks in Moscow Will Get New Control Center
2014-06-26 09:26:14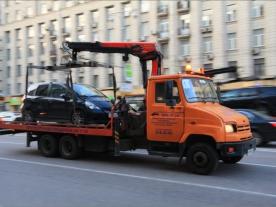 State public institution "Moscow Parking Space Administrator" (MPSA) unified control center will monitor the work of metropolitan recovery trucks and foot-mobile inspectors, reports m24.ru. More than 19 million rubles will be spent on construction of the new control center.
According to Ksenia Brodulenko, MPSA press secretary, the control center will be equipped with video surveillance screens that will receive live feeds from cameras monitoring municipal parking zones. The screens will also display movement on recovery trucks and foot-mobile inspectors routes in real-time. Inspectors will receive 220 Android OS based tablet computers. If necessary, inspectors should be able to report incorrectly parked vehicles promptly. In addition, tablets will be quipped with an integrated GPS-receiver, will have GLONASS support and an 8MP camera. The work on creation of the control center is planned to be finished by September.
The display wall in the control room will consist of six professional LCD panels. Thanks to the graphics controller, operators will be able to combine video feeds from six desktops computers.
It is planned to combine the new control center with Traffic Management Center (TMC) situation hub, which tracks public transport routes and traffic. The ability to transfer video feeds from one center to another is naturally implied.
Источник: icmos.ru