Ministry of External Affairs Purchases Gas Masks and Chemical Protection Suits for Employees
2014-06-30 09:13:30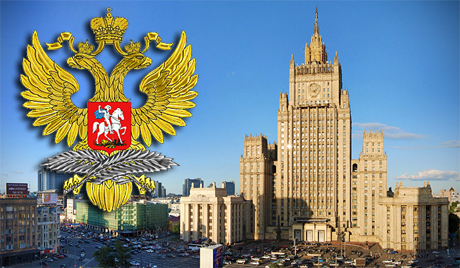 Ministry of External Affairs of Russia has started purchasing chemical protection suits, gas masks and various sensors for protection of embassies and consulates employees from chemical and radiation hazards.
To be precise, the procurement plan includes 220 all-round protection suits designed to protect the user from chemical and biological hazards, more than 2 thousand filter gas masks designed for protection against radiation and chemicals. Additionally, automatic gas detecting devices and gamma emission dosage meters are being purchased for diplomatic missions.
All equipment should be delivered by December 2014. More than 15 million rubles contract was concluded with a single supplier - JSC "Himkomplektzaschita" (Chemical Protection Equipment Company).
Head of the Ministry of External Affairs Sergei Lavrov said earlier that in connection with the attack on the Russian Embassy in Kiev additional security measures will be taken.
The Ministry is also concerned about protection of buildings in Russia. For example, in order to create a complex of technical security systems for Currency and Finance Department, it is planned to spend more than 4 million rubles in the near future. Corresponding procurement announcement can be found on zakupki.gov.ru website. The electronic auction currently stays in the phase of tendering.
The ministry wants to set up a supervisory guard post for the Currency and Finance Department building and ensure its digital communications with the central guard post located in the Ministry of External Affairs high-rise building. Technical design specifications include detectors by Bolid, access control systems by PERCo, cameras by EverFocus and other equipment. In addition, according to the specifications, the participants are required to have Federal Security Service of Russia license for works associated with the use of National Security Information.
Источник: izvestia.ru