ABB Localizes Production in Russia
2014-12-18 08:57:26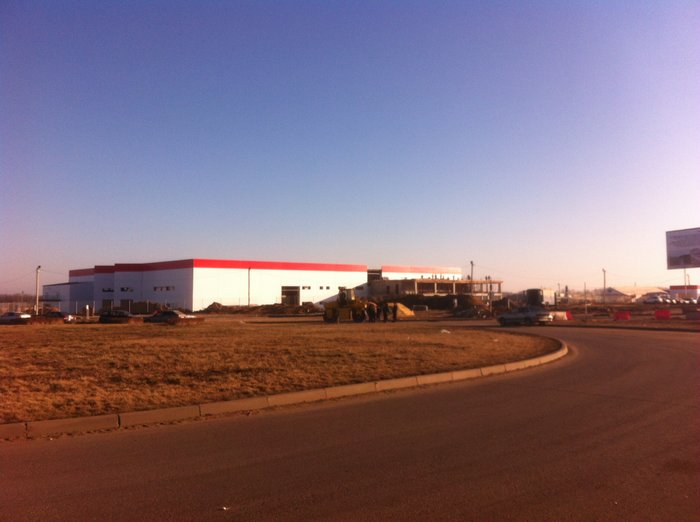 ABB Company is finishing the construction of new factory in the special economic zone "Lipetsk"; the facility will produce cabinets and components for low voltage switchgear. Currently, ABB manufactures these products in Italy and Germany. The total cost of the project amounts to approximately 600 million rubles.
As of today, the construction of industrial building has been finished; internal engineering systems are being installed. The facility is ready for equipment installation: the works will start on December 17 and are scheduled to be completed in March next year. Active preparation work is scheduled for December – pre-commissioning activities and test batch production. The first commercial batch will be produced in April.
It is expected that the new production facility will produce up to 200 000 units per year. Initially, products will be sold to ABB partners in Russia, and later to companies in CIS countries.
Total production area covers about 7000 square meters. By the end of next year, the new plant will employ 43 staff members. The entire staff has completed six weeks internship in Germany and Italy.
Construction of the plant is the prioritized part of ABB strategy on localizing production in Russia. Its launch will contribute to the adaptation of products to the wishes of specific customers and will strengthen logistics.
Pavel Davydkin, Director of "Low Voltage" production site in Lipetsk, explained to RUBEZH magazine that initially the company considered 12 possible production sites. The site located in the special economic zone "Lipetsk" featured a number of advantages, which influenced the final decision. The advantages are:
guaranteed transparency of business and investments protected by legislation;

reduced time of approval procedures and obtaining of permits as a result of streamlined bureaucratic procedures;

availability of essential infrastructure (electricity, gas, hot and cold water, central heating and sanitation);

presence of a reliable Russian partner and supplier of steel – NLMK (Novolipetsk Steel);

availability of highly qualified staff and well-developed transport infrastructure.
Transport and logistics costs constitute a significant part of project expenditure. ABB pays a lot of attention to the localization of production in order to be competitive in local markets and to reduce delivery times. Current level of demand for ABB products, as well as growth forecasts, justify the decision to build a new factory in Russia. Following the beginning of the first production cycle, there are plans for developing commercial ties with neighboring CIS countries.
Currently, ABB Group actively develops their Strategy 2020 campaign – a roadmap for business development all over the world. Later, this strategy will be reconfigured directly based on the needs of business divisions and will be applied locally. As for the plans of "Low Voltage" division, we believe that Russian market of low-voltage equipment is growing dynamically. This is due to the fact that the great part of infrastructure, like the one in cities and on industrial enterprises is highly worn and requires replacements and upgrades. Those are our strategic markets, and we are pleased to offer the most advanced and innovative products and solutions, - concluded Davydkin.
Источник: ruscable.ru